Canadian reggae songstress, Miss Diva is set to premiere the video for her latest single Number One Girl, from her upcoming EP. The video premiered on Friday, August 13, 2021, on Miss Diva's YouTube channel and on her website www.mtlmissdiva.com.

The 3-minute-30-second track is a sultry reggae lovers rock offering produced by the legendary Vernon Maytone at his studio in Montreal, Canada. The lyrics reinforce the need for a woman to be her partners' priority and not a 'side piece'. The video was shot and directed by Director Jay in Toronto, Canada. The untitled EP, for which Miss Diva has already recorded six tracks, will also feature a dancehall track, a genre not normally performed by the songstress.

Miss Diva's previous E.P 'Seven Shades of Love', was produced by Indie Rootz Productions and was mixed and mastered by veteran producer Bobby Pottinger. The body of work featured collaborations with Macka Diamond, Motto Mokonzi, and reggae royalty Glen Washington. Miss Diva whose real name is Alicia Anderson is based in Montreal and was born into an artistic Caribbean family. She started out as a dancer in Afro-Caribbean folklore. In her early teen years, she shifted to a dancehall career, earning Dancehall Queen titles that garnered a lot of visibility. As a carnival masquerader, she won several Carnival Masquerade titles. No stranger to the entertainment stage, Miss Diva took her artistry a few steps further and launched a singing career that has seen her propel to great heights.
Miss Diva is taking her new single 'Number One Girl' on the road with a full Live Band performance on August 26, 2021 at 9 p.m at 4372 St. Laurent Blvd in Montreal.

"Boom Shat! Can't wait to see you there. Check out my social channels for further information and updates! "~ Miss Diva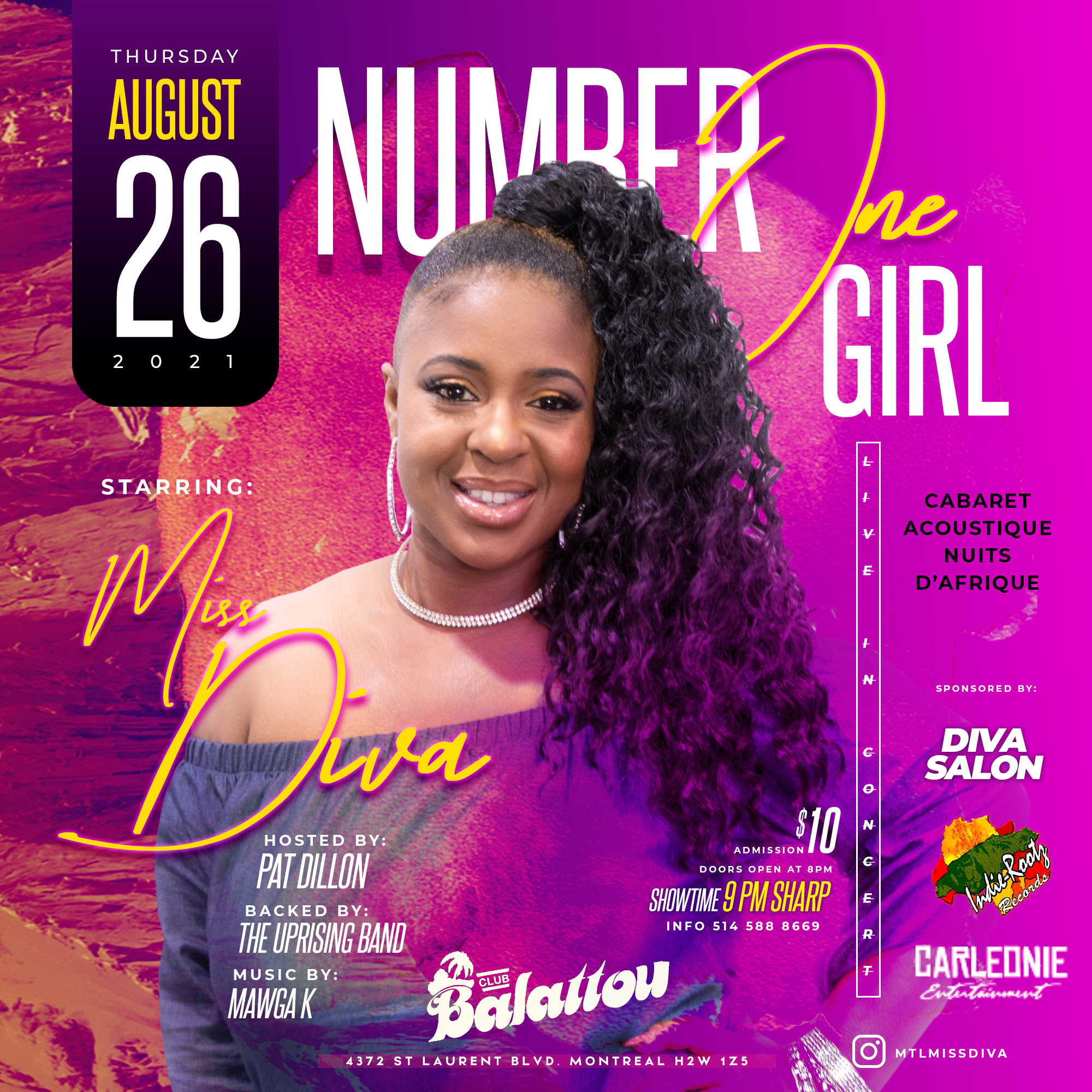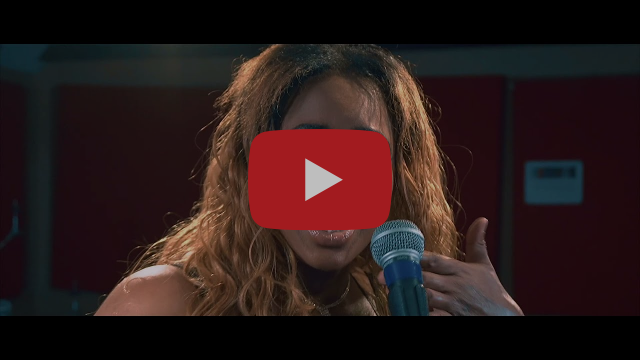 MISS DIVA- NUMBER ONE GIRL (OFFICIAL MUSIC VIDEO)
Follow Miss Diva on these platforms