After a successful first collaboration with Gold Up Music as Co-Producer of the Dancehall title "Let Her Out" by the jamaican artist Konshens, Ride Di Vibes is back with "No Matter Weh You Deh", an ode to love by Maylan Manaza & Mc Duc, the next hit Tropical House made in France!
With the help of Thomas Broussard (Koffee, Ben l'oncle Soul, Tairo...), Mani2 (Collectif Demolisha) and the two Reunion artists Maylan and Mc Duc, Ride Di Vibes is surrounded by the best to concoct this mixture of explosive styles with catchy rhythms and unforgettable melodies.
Perfect mix of Dancehall and Afrobeat colours, "No Matter Weh You Deh" will never cease to accompany you day and night!
VIDEO CLIP
Producer : Ride Di Vibes
Compositors: Thomas Broussard / Guillaume "Mani2" Le Dain / Matthias "Thias" Ferrière
Authors: Maylan Manaza x Mc Duc
Label: Evidence Music
Video: Matthias Ferrière

STREAMING LINK

Born in Reunion island, Maylan is as comfortable to sing sweet melodies as to toast in the Jamaican tradition. Due to his versatility and his origins, he was able to create his own style at the crossroads of reggae, dancehall, hip-hop and maloya. His special tone of voice and his boundless energy make Maylan a real showman who has already proven himself alongside such renowned artists as: Bounty Killa, Capleton, Admiral T and Busy Signal to name a few.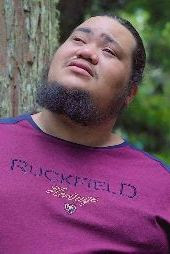 Mc Duc A.K.A "Dancehall Grizzly" is also an artist from the Reunion island. Coming from a family of musicians, he was first attracted by Hip Hop music and later converted to Reggae/Dancehall, a style in which he perfected his singing skills to become a complete artist. Technical, eclectic and perfectionist, Mc Duc is a multi talented artist to discover...


Since early 2004, Ride Di Vibes has been strongly promoting Jamaican music in France with various activities around the sound system mouvement. Real activists, they are trying to keep this culture alive in their country and all over the world by organising Parties, creating mixtapes and performing live shows. In 2020, they dabble in production by collaborating with GoldUp Music on a single called "Let Her Out" performed by Konshens. Now this door is open, they won't let it close.